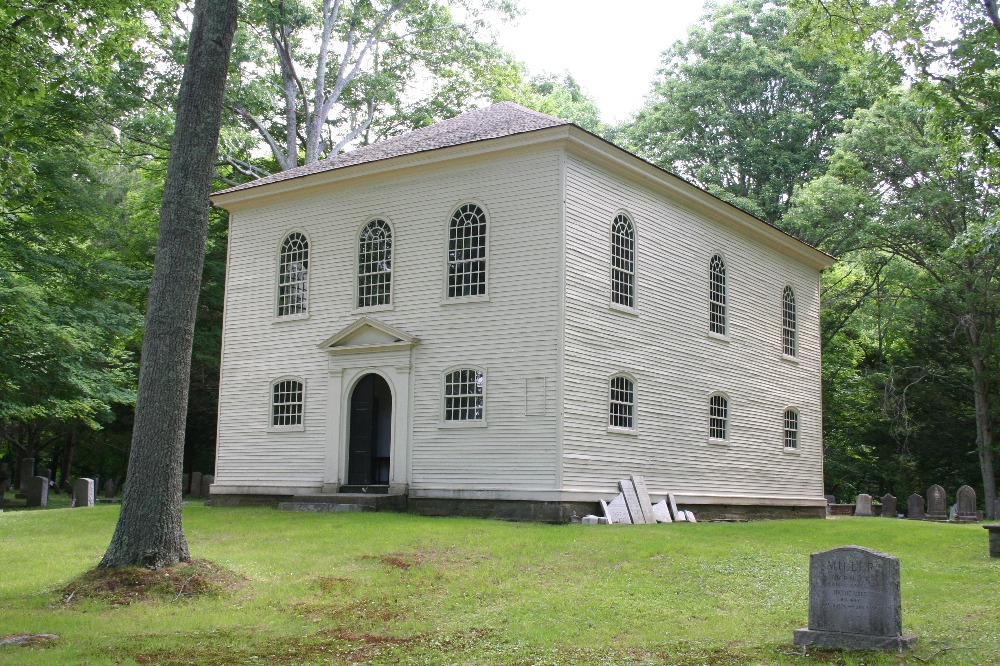 [Edited 9/28/15; Updates are at end of the post]
We have set up a GoFundMe site to seek help offsetting the repair and cleanup costs d
ue to the vandalism at our historic Old Trinity Church location
. 
On Monday, August 24th our historic pre-revolutionary era church (built in 1771) was broken into by vandals and desecrated. This is a beautiful and unique sacred place of worship. This is one of the oldest Anglican churches that are still active in New England. It was heartbreaking to see the damage. The damage to a historic building liek this can never be undone. All we can do is try to repair matching the original as close as possible. News links and photos are below. A history can be found 
here
 .
This historic church is usually open to the public during the summer months on Sunday's from 1-4pm. We have been unable to open since the vandalism due to the corrosive dust from fire extinguisher discharge covering everything inside. We also hold at least 2 services there per year that are open to all. One is a patriotic themed service usually held around Independence Day. The 2nd is my personal favorite: Lessons and Carols via candlelight held near Christmas!
Summary of the damage:
-3 windows were damaged
-2 fire extinguishers were intentionally discharged throughout the church covering everything inside with corrosive powder
-A sound system was stolen
Since the church was built in 1771, the windows that were damaged or destroyed will need to be custom made at significant cost. The windows alone are anticipated to cost close to $2,000 or more to replace/repair. The replacement windows would include antique glass so that they match the other windows as much as possible. 
The fire extinguisher dust is corrosive and covers everything in the church. It needs to be professionally cleaned up with special equipment. One of the estimates recieved is over $10,000. Luckily we have insurance, but we were informed the deductible for the claim will be $2,500, not $1000 as originally thought. We have recieved several donations already due to the news coverage. Thank you so much for those, but we are still a  long way way from covering the deductible. We are also looking at a possible alarm upgrade which would be about $400-$600 up front for the equipment and an additional monthly monitoring cost.
The sound system  would probably be a little over $200 to replace. 
This incident was carried on the local news stations and radio. I have listed the links to the news stories below.
Servicemaster has started the cleanup. Here are some pictures! As mentioned previously, we have to pay the total cost of cleanup (over $6000) out of pocket and seek insurance reimbursement. We will be responsible for the first $2500 deductible. We are getting the alarm upgraded soon which costs around $400 to install. 
Unfortunately the chemical dust was found to be embedded into the wax on the floor. Some of it will not come up. The floor will need to be stripped and scrubbed and then re-painted which will be an additional cost. We are awaiting the estimate on that, so the cost to cleanup from this vandalism will only go higher. 
Thank you for the prayers and financial help sent so far!